Scroll
Beauty
Date
Beauty Date
An online booking service that connects customers to salons right in their phones screens
DATE —
Feb_2016
ROLE —
Product Designer
KIND —
Marketplace
Overview
Beauty Date's main service is the online booking, allowing customers to book appointments whenever and wherever they want. I was responsible for the product redesign, leading the implementation of new features as well as improvements in the user experience based on customer feedback. Front-end development was also part of my duties.
The user flow consists of the following steps:
1) Search an establishment: it can be a salon that you already know or a new one;
2) Browse salons: results page shows ratings of establishments in the region;
3) Selection of service and professional;
4) Book a time slot in the agenda.
Results page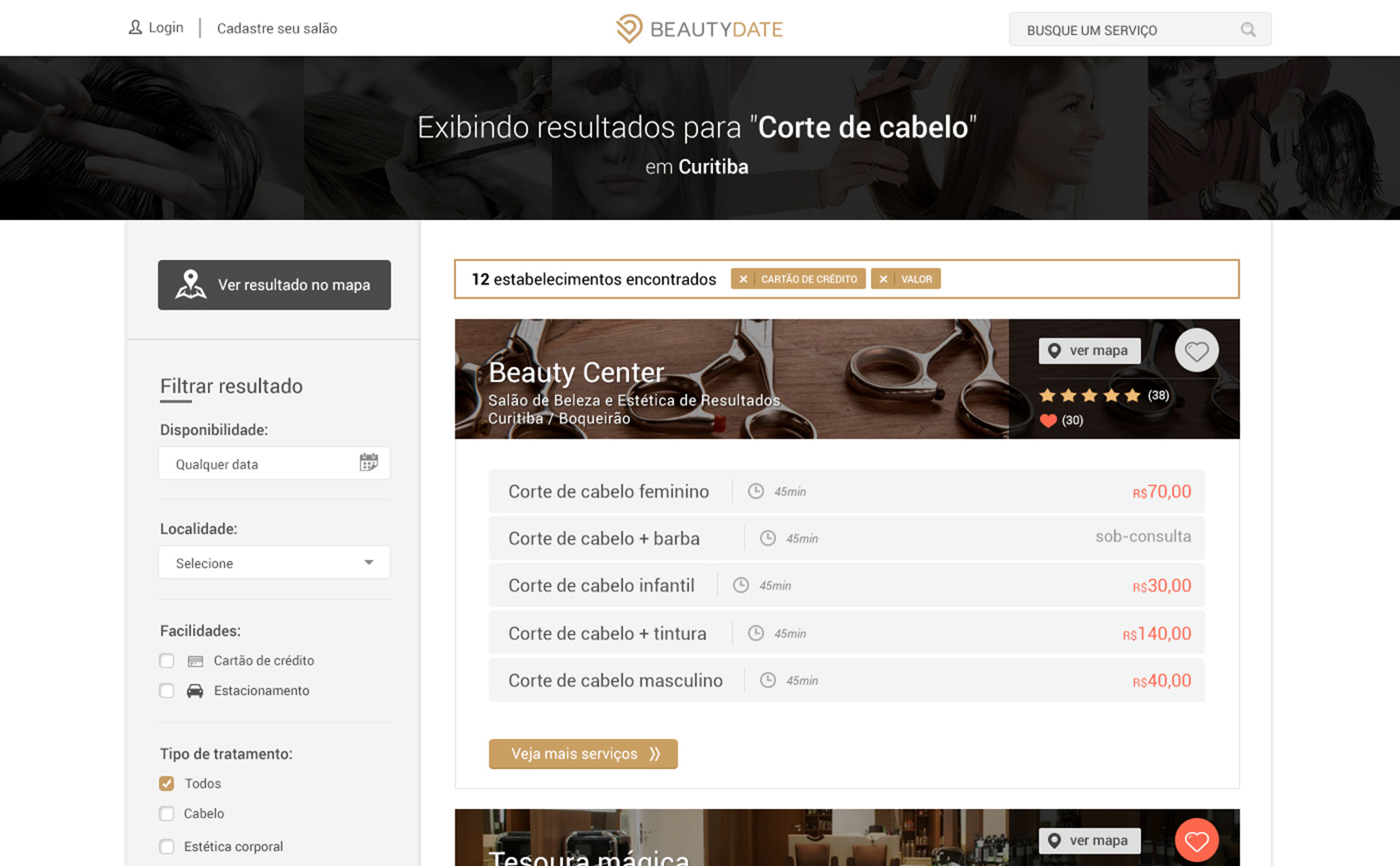 Business Storefront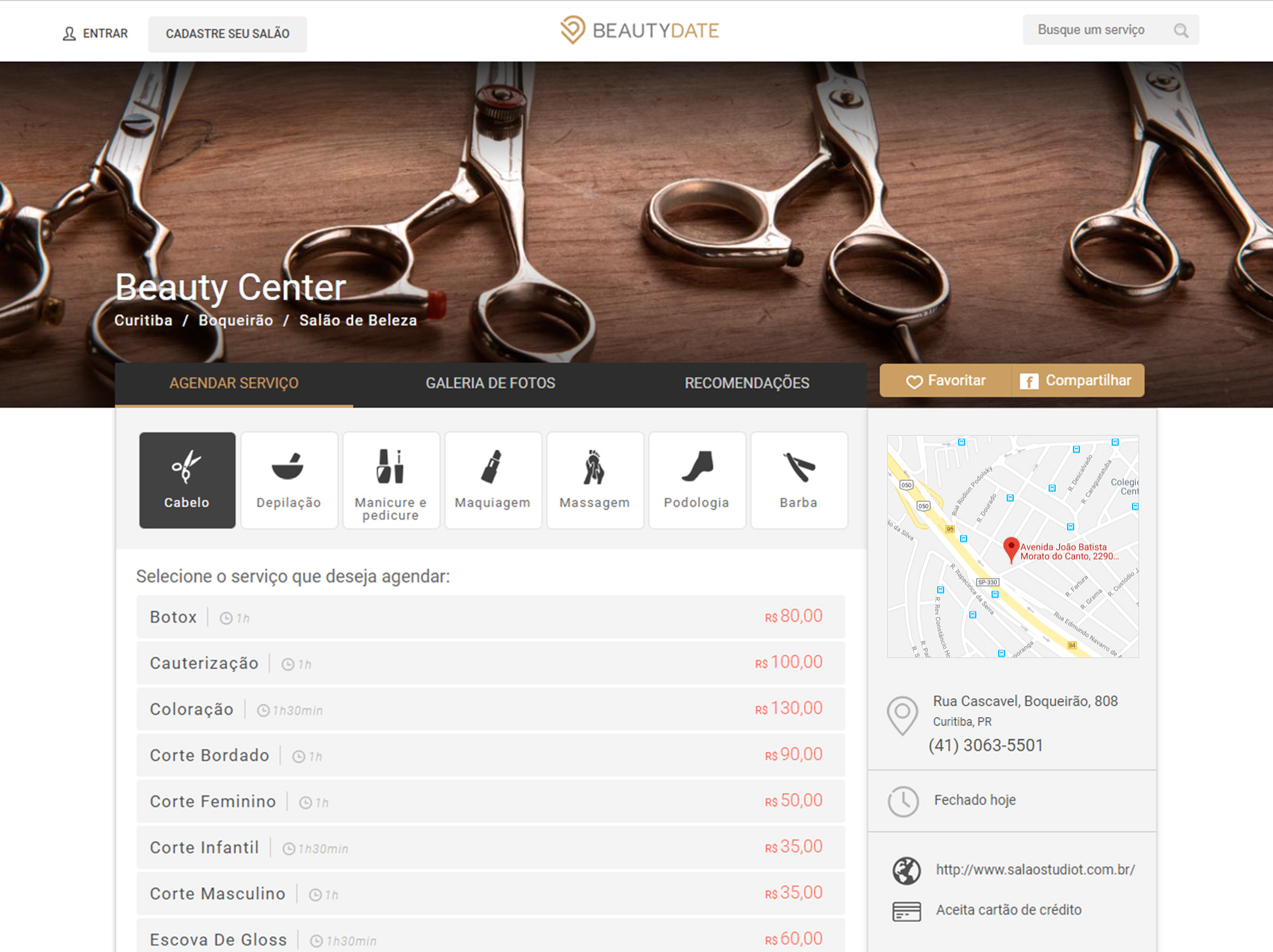 Personal Schedule